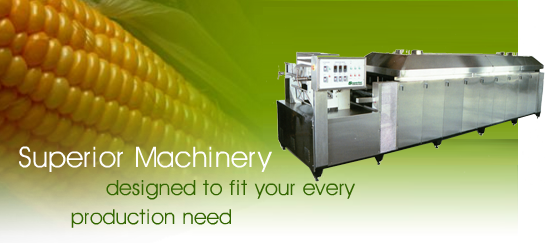 Since 1975, Superior Food Machinery, Inc. has played a strong role in bringing quality tortilla products to markets in the United States and throughout the world. Our success has been based on listening to the particular needs of the customers, both large and small, those who have been in the industry for many years as well as those who are just getting started. Superior Food Machinery, Inc. offers quality, practical, and cost effective machinery at a wide variety of production levels and capacities.


Superior Food Machinery, Inc. manufactures most of the components used in its products to provide the utmost in quality, cost, and availability in its products. Our tortilla equipment is engineered above and beyond industry standards, incorporating the latest in technology to provide consistent, dependable production operations with low maintenance requirements.

Our most important commodity is our highly talented and experienced engineers and mechanics. Many of who have been with the company since its inception. We proudly engineer our equipment above and beyond the industry standards. This assures an extensive and reliable service life of each unit Superior Food Machinery, Inc. has always held our standards high to be the best in the industry and to fully satisfy you and your successful business.