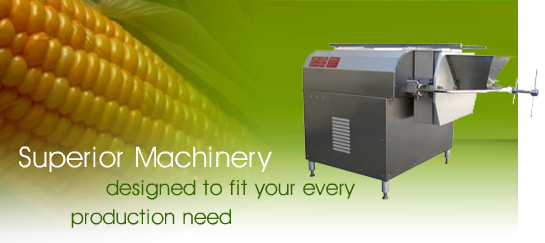 Why Tortillas?

The Mexican Food Industry has earned a place in the United States economy. In a 2002 market study, tortillas were ranked the second most popular bread type in America. It took 32 percent of sales in the U.S. bread industry, which means that it was only two percent behind white bread sales. (Tortilla Industry Association, 2006)

Tortilla production has become a Multi-Billion dollar industry (that's right, BILLION!) with much promise for the future. As a machinery manufacturer, we are behind the scenes making sure the industry is prominent. The customer (YOU!) sees most of this profit. Only with the quality and dependability of Superior Food Machinery, Inc. your company can be sure of being a heavy hitter in the industry.

Where are you located?

We are located in the city of Pico Rivera in beautiful, Southern California. Our offices and our fabrication buildings are across the street from each other.

I've gone to other machinery companies and my facility is too large/small for their machines. Am I going to have the same problem with Superior Food Machinery,
Inc.?

No! One of our first questions while getting to know what kind of machine you need for your set-up, we ask how much size you have to work with. We design each of our products according to your specifications on needed capacity and room for production. We understand that every facility is not the same in size. We try to match your specifications, while saving as much room as possible.

I noticed that you focus primarily on Tortillas and Mexican food products. Are these the only type of machines you of make?

We have dabbled in other products such Arabic flat bread. Our machines are capable of cooking anything if given the right settings. We design them for tortillas, based on size and cooking time. For more information, please contact Superior Food Machinery, Inc. 562-949-0396.