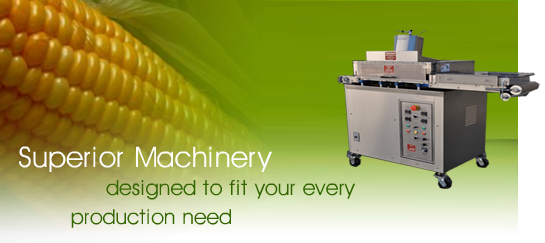 For customers looking to venture into flour tortilla production, we offer the best and most affordable flour tortilla machines on the market. Our machines allow fully customizable production based on thickness and diameter of the tortilla. For flour tortilla production, we observed these options to be most important to customer needs. They allow for maximum control of raw material consumed, which in turn can allow for more control of cost of production.

Depending on the size and capacity needed, Superior Food Machinery, Inc. can provide flour machinery starting at 50 dozen per hour. As a constantly evolving company, we would like your input on what you would like to see in the future of flour production, new techniques, production efficiency, and ease of use. We understand that working with raw dough is a bit more costly.

We here at Superior Food Machinery, Inc. are constantly updating the technology on our machines to improve cost efficiency. Customer satisfaction is our top priority, and only customer input can make that happen. For more information and pricing on our production machines, please contact Superior Food Machinery, Inc. 562-949-0396.